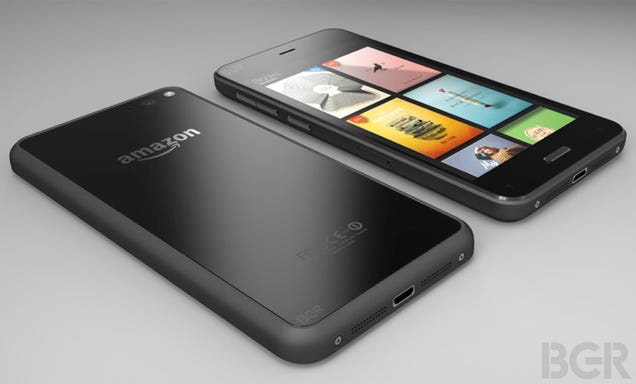 If you've ever read any of my blogs or talked to me almost at all about technology, you will find that even though I love the "traditional"
Amazon
I absolutely hate their hardware. Luckily, they recovered my opinion with the Fire TV, which was actually better than I expected it to be when I first heard of it. Now Amazon has created their own phone set to debut this summer, and it has again hurt my opinion of them, especially since it reportedly runs on a similar version of Android as their Kindle tablets. These phones will sell because of Amazon's name on them, but their software will continue to be substandard and their hardware will be ruined by it.
To start out with the software,
VentureBeat confirms
that it is likely to be a very similar software model as Kindle tablets. I have always hated Amazon's software, I think that it is the only thing that makes their otherwise stellar devices so unyielding when using it. It is hard to navigate, and I have told that to just about anyone who cares to ask on my opinion on their software. Where they could hit a home-run with this phone is just to put a stock version of Android on there, like the
Moto X
or
Nexus 5
and use the undoubtedly good specs that it will have. As it stands, it is supposed to have some cool gesture-related features that could be interesting and a definite game-changer for that yet unexplored facet of technology. Other than that, I believe Amazon's phone will be about as amazing as their tablets on the software side, which is to say, not very.
On the other side of every tech product, the hardware, they might actually be able to recover a bit. As they usually do, the phone is likely to be running the latest Qualcomm processor and a couple GB of RAM, the usual for phones. In addition, from the leaked photos out right now, the phone seems to be a mix of the iPhone and the Samsung Galaxy as
Gizmodo speculates
, which could prove to be very beneficial. Many customers are debating between the two phones, so to incorporate parts of the designs of each phone was a good choice on Amazon's part. This would allow those on-the-fence customers to have a phone that they like a little bit more. Of course, these are leaked photos, so even though it is likely that they are, they might not be photos of the actual phones, so on the hardware end my opinion is tentative.
All of that being said, I think that Amazon will sell quite a few of these phones, simply because it is from Amazon, much like how everyone buys anything with the Apple logo on it. If they changed their software I would be a huge fan, but as of right now I am relegating it to where almost every other Amazon product has gone, the graveyard of valiant attempts with one major flaw.